Conference: Wild, Scenic and Beyond! 2018 River Management Symposium
Every other year, the River Management Society hosts an international training on topics related to river management and planning. They provide a forum for the exchange of ideas and the vetting of policies and strategies concerning river management, and encourage the formation of networks and partnerships among a broad range of river professionals. Proceedings and other RMS publications are available to members and other participants.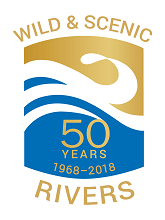 Program themes honor the 50th Anniversary of the Wild and Scenic Rivers Act. They reflect river values that are the goals of protection, regardless of designation or managing entity.